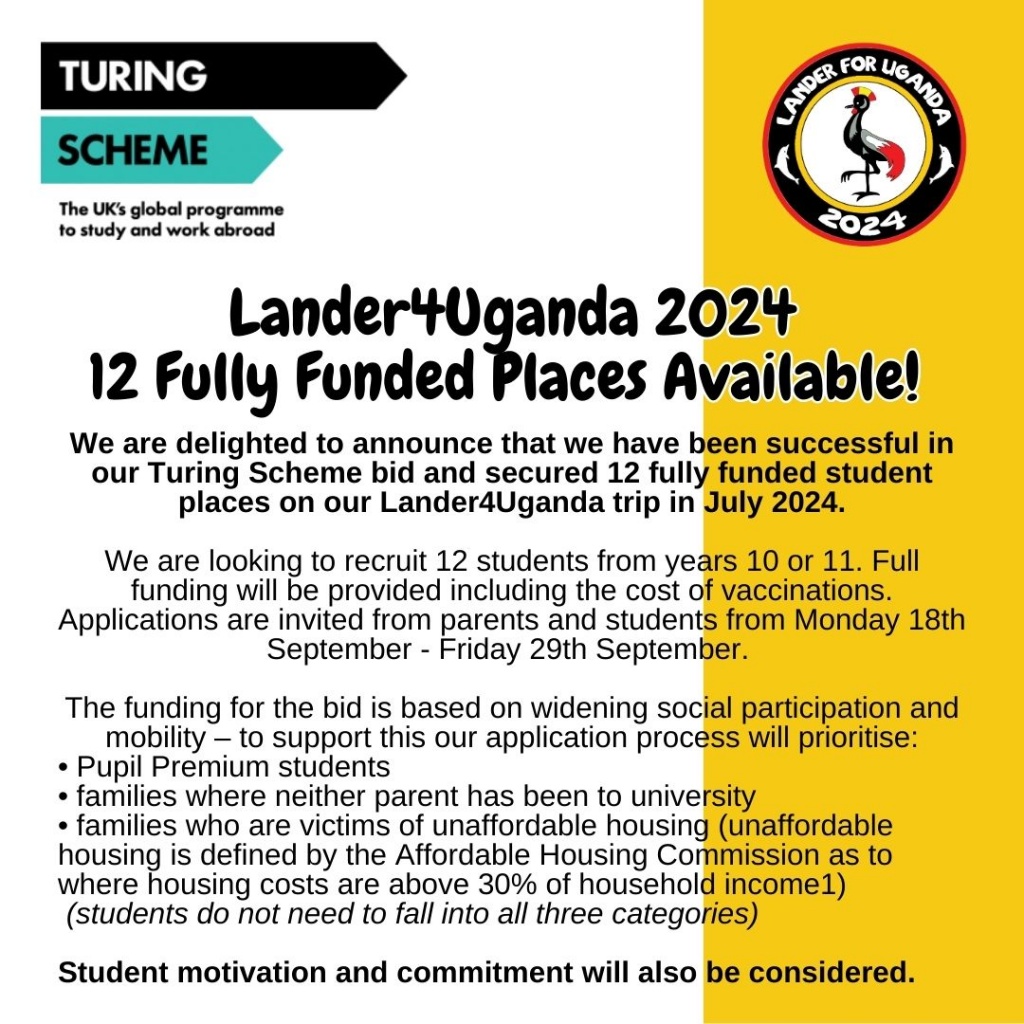 Richard Lander School is delighted to announce that it has been successful in its Turing Scheme bid and has been awarded funds sufficient to provide 12 fully funded student places on our Lander 4 Uganda 2024 trip.
Parents/carers can find out more about the Turing Scheme here: https://www.turing-scheme.org.uk/
The school is looking to recruit up to 12 students from either Year 10 or Year 11 to accompany the Uganda trip in July 2024 (the dates for the trip are around the 2nd July 2024 to the 28th July 2024 – subject to flight availability).  Full funding of the trip will be provided including the cost of vaccinations.
Applications are invited from parents and students between Monday 18th September and Friday 29th September.  Interviews and meetings will take place early in October.
The funding for the bid is based on widening social participation and mobility – To support this our application process will prioritise:
•                Pupil Premium students
•                families where neither parent has been to university
•                families who are victims of unaffordable housing (Unaffordable housing is defined by the Affordable Housing Commission as to where housing costs are above 30% of household income1) (students do not need to fall into all three categories)
•Student Motivation – Students will also be selected on commitment to both the trip and participation in previous charitable activities/endeavours.
•Selection – Students chosen by a panel of L4U staff and L4U alumni students.
Year 10 and Year 11 students interested in applying will be invited to an assembly on Monday 18th September to find out more about the scheme.
Application forms and letters will be handed out during the assembly.
If any parent/carers have any questions they are welcome to contact Sally Wright swright@richardlander.cornwall.sch.uk
We look forward to receiving applications and extending the Lander4Uganda opportunity to more of our students!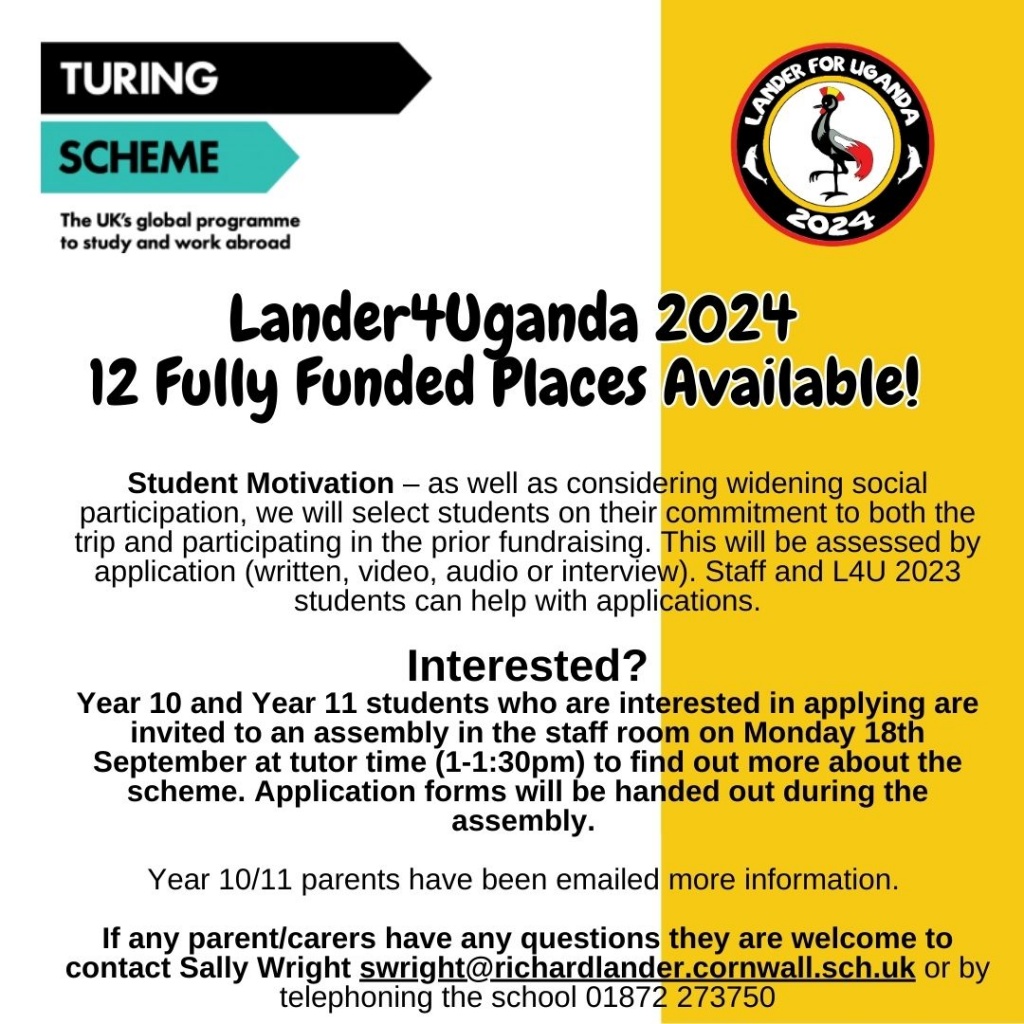 ---