OFSTED and School Performance
Performance tables for 2019 showed Richard Lander School to be performing above local authority average and England average in nearly all key areas. This image below shows results for pupils who completed key stage 4 in the summer of 2019, except where stated otherwise. Ofsted published the provisional results in October 2019, the revised results in February 2020 and the final results in March 2020. There is information on how Richard Lander School performed during the pandemic at: https://www.compare-school-performance.service.gov.uk/school/112055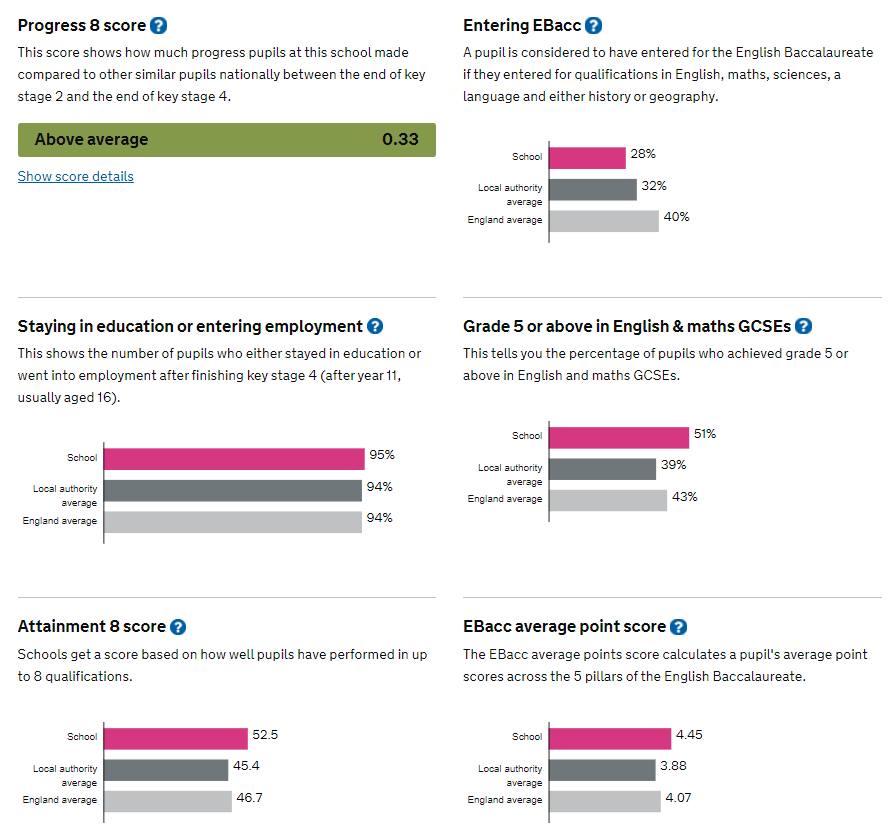 On March 27th 2018 Ofsted conducted a short inspection where they found Richard Lander School continues to be a good school.
Ofsted – Short inspection of Richard Lander School 27 March 2018
In March 2015, Ofsted found Richard Lander School to be a good school. Our most recent Ofsted inspection reports and performance tables can be accessed by following the links below
Ofsted School Inspection Report 5-6 March 2015
We invite parents and carers to share their views regarding Richard Lander School, by clicking on Ofsted's Parent View Logo.  You'll be guided as to how to register so that you can share your views.
https://parentview.ofsted.gov.uk/parent-view-results/survey/result/8704/current