Parents
Welcome to our parents pages. Here you will find useful information for current and prospective parents.
Richard Lander School is maintained by Cornwall Council. For our admissions arrangements please click here.
Our school prospectus is available here.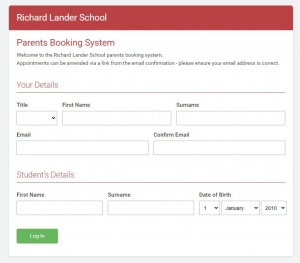 To book a parent consultation evening appointment please follow this link
https://richardlander.schoolcloud.co.uk/

To pay for a school trip or visit please visit Parent Pay.
To book a Parents' Evening appointment please visit out online booking system.
We invite parents and carers to share their views regarding Richard Lander School, by clicking on Ofsted's Parent View Logo.  You'll be guided as to how to register so that you can share your views.
https://parentview.ofsted.gov.uk/parent-view-results/survey/result/8704/current